Montreal Canadiens at the 2010 Olympics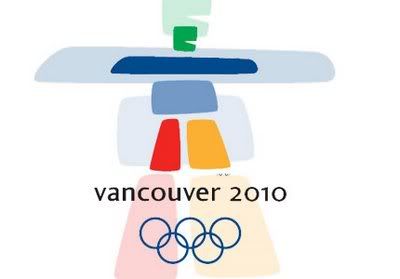 Something a little different from my normal game previews to pass the time on this Monday...
And while we could talk about this team's deficiencies that lead to the embarrassing 2-0 loss to the Nashville Predators that we witnessed Saturday night, the fans could probably use a distraction of sorts. While I'll have more on that tomorrow, it may be time to start wondering about what this team can do and about what Bob Gainey can do to make the team better. Clearly, they're having issues with scoring, and clearly, they're having issues defensively. Granted, they're excused to some degree because of all their injuries, but there's a limit to how many excuses you can make for this team. Even some of the most injury-ridden teams have respectable records while their best players are on the shelf. And we can make the example out of teams like Phoenix, Atlanta and the Islanders, who may not be the deepest teams in the league, but play a good system, keeps things simple and keep games close. The Habs simply haven't been able to do that, and you have to wonder who should take the blame...
But more on that tomorrow before the Habs host the ridiculously bad Carolina Hurricanes.
Today, I thought it would be fun to predict which Habs players have a chance at making their respective Olympic teams for next February's highly anticipated tournament in Vancouver.
The teams are slated to be announced over the next month and a half or so, and we could probably assume that most of these teams are only a few players from being set at the moment. While team Canada is obviously the most scrutinized and publicly discussed team, and not only because the games are in Canada next year, there are still several other teams with good chances at stealing a medal or two from that same Canadian team with very high expectations.
Glen Metropolit jokes that he's playing as good as he is because he wants to catch the attention of Steve Yzerman and his team. While it's clear that he has no chance and is obviously kidding, it's also pretty clear that no Montreal Canadien will make team Canada next month. Mike Cammalleri might have an outside chance wit the good start to the season he's having, but considering how stacked Canada is at the forward position, it's unlikely. Even with his 16 points, Cammalleri is tied for 24th place in points amongst Canadian players, and that won't be nearly enough to give him a shot at the team.
With team Canada out of the way, there are still several Canadiens players that will likely be wearing their countries colours come puck drop in mid February. In fact, it could be argued that most of the Habs' non-Canadian players will be in Vancouver in February:
----------------------
CZECH REPUBLIC
Arguably the Canadiens' strongest international position, the Habs have three players from the Czech republic that should be playing in Vancouver.
Tomas Plekanec is arguably the best Czech center in the game at the moment. Vinnie Prospal is having a good year, and David Krejci is a good, young center, but having seen Plekanec come out of his shell this year, I'm not afraid to make that statement about Plekanec. He's leading the Canadiens in points with no stable linemates, and playing in every imaginable situation. Plekanec NEEDS to be on this team. He's never played in the Olympic Games before, but he has a gold at the 2001 world juniors, and a silver in 2006's world championship. It isn't out of this world to picture him centering a 1st line in Vancouver, with the likes of Patrick Elias and Milan Hedjuk, or maybe even Jaromir Jagr if he's in line to play.
On defense, Roman Hamrlik is a shoe-in to make his team. Unless he takes the time to rest (considering how many minutes the Habs are currently playing him) he'll be in uniform for the Czechs. He won a gold medal with the team in 1998 and would be a good leader on the team. Tomas Kaberle, Marek Zidlicky and Pavel Kubina are probably ahead of him on the depth chart, but he fits in perfectly in that #4 role on the team.
Jaroslav Spacek SHOULD be playing next to Hamrlik, but he hasn't had his strongest of starts this year, despite stepping up with several injuries on the Habs' back end. Players like Smid, Klesla, Rozsival, Kuba and others could bump Spacek off the team when it's all said and done, but Spacek certainly has the experience of TWO olympic medals to justify his presence on the team.
The Czechs of 2009-10 aren't the same team that won a Gold medal almost 12 years ago, but they have a good chance at making the podium, especially with strong goalies in Pavelec and Vokoun, and the Habs will have a good representation amongst the players on this team.
----------------------
TEAM USA
Another strong position for the Habs.
Brian Gionta was on the 2006 Torino team and barring injury should be on the 2010 team. He hasn't won anything in international play but he's still fairly high up on USA's depth chart and his winning experience in the NHL should be a plus for him.
Gionta's linemate, Scott Gomez is more than likely to play next to him at the Games. He was on the same 2006 Torino team with Gionta, and has won a Bronze at the 2004 world Championships. It may seem odd that both these players don't have much international experience, but when you fact that they have over 170 NHL playoff games between them at 30 years of age each, suddenly it doesn't seem that odd.
Neither should have trouble making the team. Ryan Kesler, Tim Connolly, and RJ Umberger may be ahead of the depth chart at the center position, but Gomez's experience is enough to bump him in. Similarly, USA is strong on the wings, with Parise, Pat Kane, Ryan Malone, Dustin Brown, Keith Tkatchuk, Bill Guerin and others all pretty much locks to make the team, but again, Gionta has experience that team USA could use with several young players making their Olympic debuts next year.
USA's defense is pretty strong with A LOT of young d-men looking to make the team, so it isn't even worth discussing Paul Mara or Hal Gill as possibilities.
Also strong at the goaltending position with Ryan Miller, Tim Thomas, Craig Anderson, Jon Quick and others looking to get a spot on Team USA, Gionta and Gomez have a good shot at bringing a medal back to Montreal.
----------------------
TEAM RUSSIA
One of the biggest question marks heading into next year's games is Andrei Markov's status. He'll probably be ready to go in February, but recovering from a pretty serious injury, it will be interesting to see if either he or the Habs will allow him to participate in the Games.Russia's already pretty light on the defensive end, especially with Sergei Gonchar and Anton Volchenkov also out with injuries, so I'd bet that the odds of Markov playing in Vancouver will be pretty high, especially if he manages to come back before the Olympic break.
With a lot of injuries to a lot of star Russian players this year, it will be interesting to see how this team reacts during the tournament, but never count Russia out of international play.
----------------------
TEAM SLOVAKIA
The player with the strongest chances of starting for his country at Vancouver, ironically, probably won't even start tomorrow's game against the Hurricanes at the Bell Centre. Jaroslav would need some pretty bad luck to not be named Slovakia's starting goaltender, ahead of Peter Budaj.
Slovakia may not be the deepest international team, but with some good players such as Marian Gaborik, Zdeno Chara, Lubomir Vishnovski and others, they could give a few teams a run for their money.
----------------------
TEAM BELARUS
Finally, we have team Belarus. Andrei Kostitsyn will make this team, as the country has no other players currently playing in the NHL. The big question mark is whether his little brother, Sergei Kostitsyn, will make the team after the stunts he pulled this past September and October. I'd bet that he will be on the ice for team Belarus when it's all said and done.
----------------------
SO, WHO BRINGS A MEDAL HOME?
These tournaments are always really hard to predict. It's like playing a tournament of NHL all star games that actually matter. The round robin at the beginning of the tournament may be pretty easy to predict, but once you get to the final 8 and especially the final 4, it's almost impossible. Teams are stacked, and barring major injury, it all depends on the chemistry these teams have when they're at those tournaments.
While Canada has the highest expectations, and have the best overall players, they may not necessarily play well together. Teams like Russia, on the other hand, have the most top end NHL players, and a solid core of players that usually performs very well with each other. But they also have a lot of injuries. Teams like the Czech republic and the USA always content, but they aren't as deep or experienced.
I'd certainly bet that at least one Montreal Canadian will have a medal around his neck when it's all said and done, but of course, that all remains to be seen.
Prax