Patrick NO' Sullivan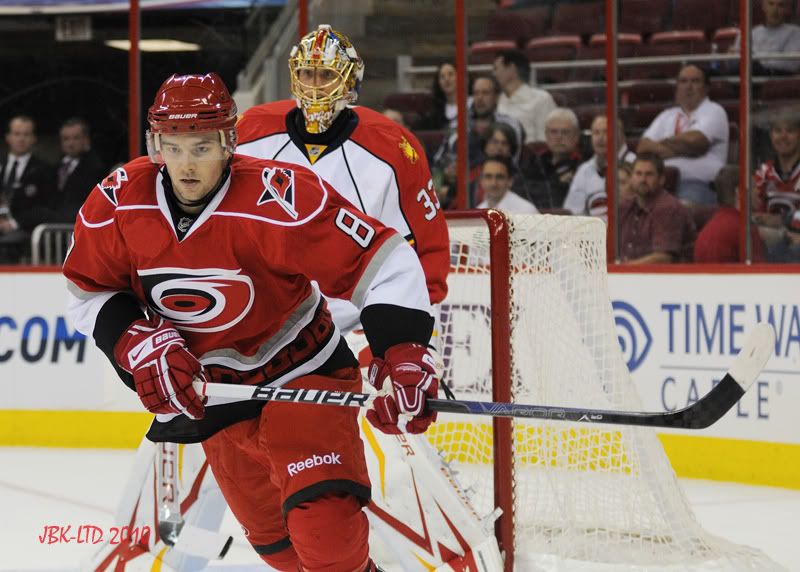 Photo Credit : LTD
Patrick O' Sullivan is on the move yet again. This will be the 4th team and his 5th time changing organizations for this young NHL hopeful. Earlier today he was snatched up by the Wild from a waiver claim. Sully can be pleased that the Wild were not the only team attempting to claim him from waivers. A few others were putting calls in, but because of the Wilds record, they had waiver priority and landed him before the others.
After being drafted in the 2nd round by Minnesota in 2003, O' Sullivan never played a game with the big team. He headed out to LA, where he found some success. In his second year with the team he finished the season with 22-32-82. He spent one more year with LA before heading to Edmonton. He played two seasons in Edmonton before Carolina snatched him up. To be honest, I really figured that he would find a place in Carolina. A younger team of equally skilled players seemed like a better fit. There was some stability in Carolina as well, some good some bad, but compared to Edmonton, any stability was good stability. Ten games later he's back to square one. The Minnesota Wild.
O' Sullivan seems to be optimistic about the change. He was clearly given little to no chance in Carolina. Not to say Carolina didn't want to give him his chance, but sometimes things work out like that. They brought him in as insurance, in case of production trouble or injury. Things just didn't work out, and I think it was handled pretty well. I'm sure Sully prefers heading out rather than playing in the AHL. Win/win in my books.
So, Patrick O ends up back where it all began. He mentioned that he was happy to go back to Minnesota. Said "You always have a special place for the team that drafts you originally"
Good luck in Minny, buddy.
-Jason Pietroniro
It's a Caniac thing.