Game 8 : Habs vs Coyotes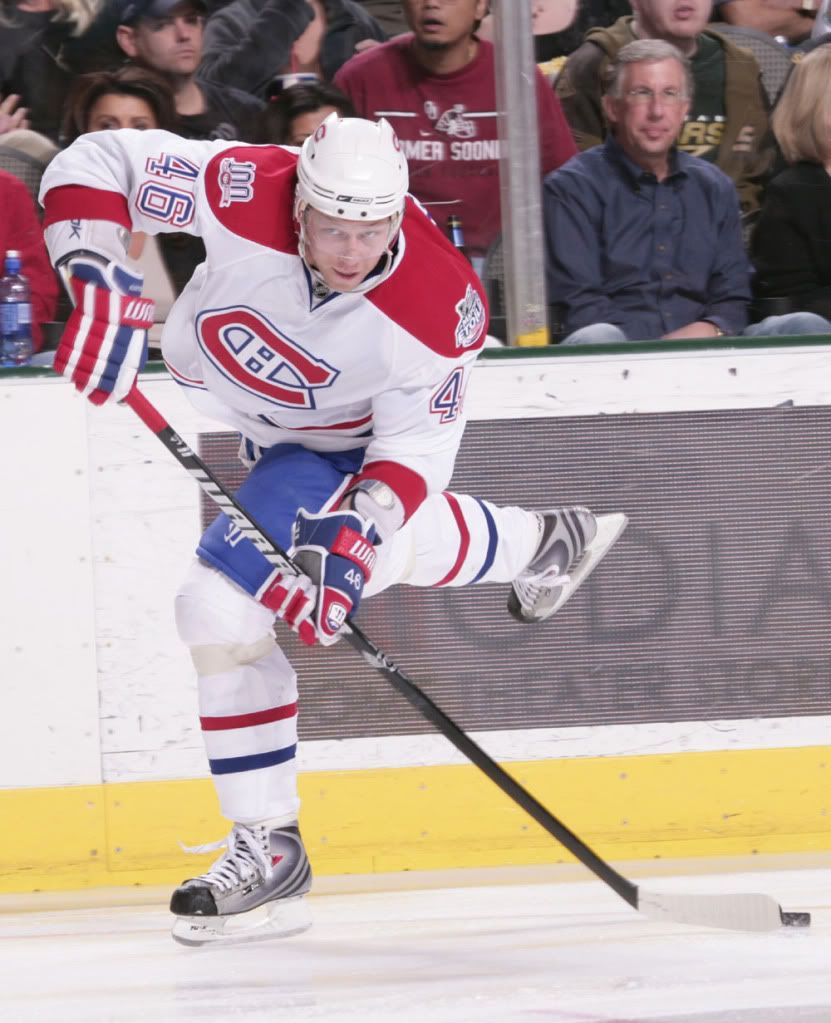 Photo Credit: Glenn James
After a great game in Ottawa this weekend, the Habs return home for a rare but exciting match up against the Coyotes. Heading into this game, the Habs have 9 points while the Coyotes, with 6, look to jump out of the basement of the western conference. Coyotes are keeping their fingers crossed with Scottie Upshall, hoping his return from injury wasn't premature. Upshall has 4 points in 6 games.
Eyes will be on Andrei Kostitsyn tonight as he looks to keep the hot streak alive. With his 2 goals in Ottawa he leads the team in goals and is tied with Tomas Plekanec in points.
Look for Price to get the start tonight after shutting out the Sens on Saturday. Carey stopped all 19 shots on goal to land his first shutout since 2008. Price looks great in the first 7 games, and nothing is pointing toward any type of goaltender meltdown.
Ilya Bryzgalov will be between the pipes for Phoenix. While he record isn't as impressive as Carey's this season, Bryzgalov is playing some outstanding hockey with a 2.54 GAA and a .929 SV%.
Coyotes will be without their Captain, Shane Doan, who will be sitting out his final game of a 3 game suspension. It's a real shame that he's out for this one, as I'm sure he'd get a kick out of playing against his cousin, Carey Price. They will also be without center Martin Hanzal, who's out with a lower body injury.
Habs are still missing veteran Dman Andrei Markov, while Boyd and O'Byrne will be watching from the press box as healthy scratches.
Game starts at 7:30pm and will be aired on RDS, and on TSN. (Regional Premiere)
Cheers!
-Kathryn Pateridis

I