FACTORS That Will Have You Rethinking Your Predictions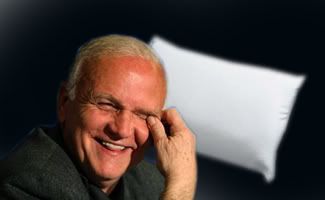 The team to watch this year is the Coyotes because if you don't who will? But in all seriousness, the big factor here is the "star struck" factor. Opposing players will be star struck on the ice when they get to meet the stars of last year's ever popular soap opera. The season premiere did not disappoint with disgruntled coach Wayne Gretzky being killed off. But don't get too excited, the Coyote's season finale is usually in the middle of November. Based on these factors expect the Coyotes' to go nowhere this season…except for maybe Hamilton.
Next stop is New Jersey, a team that will greatly benefit from the Snooze Factor. The Devils, already annual hosts of the NHL's Snooze Fest, have hired Jacques Lemaire as their head coach. Fans and opposing teams are expected to literally fall asleep during Devils' games. While this does seem like a huge advantage for the Devils to be able to score goals while their opponents are sleeping, Lemaire's strategy would likely have the team bury the puck under snow in the neutral zone and force the game to a shootout.
Some Quick Hits:
Another team to watch this year is Toronto because who doesn't like to see a Saturday night PPV fight
The Canadiens are literally flying under the radar this season
While Luongo will be carrying the Canucks on his shoulders for another season, too prevent injury, Canucks brass has politely told Kyle Wellwood that he will not be joining them
Minimal changes in the offseason means another year of disappointment for that fan in Nashville
Dale Tallon was on the shortlist for the Panther's GM job, but he forgot about the interview
And a note to all vendors in the United Center…don't let Patrick Kane see your tip jar
And finally, jokes are no longer permitted in the Senators' dressing room: