Hockey Totems Revealed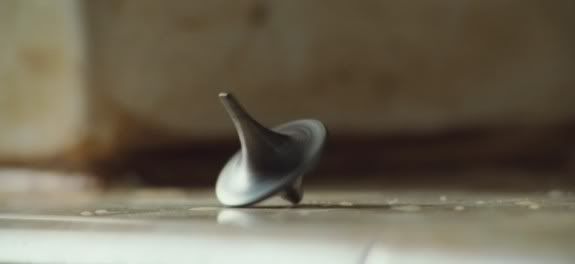 To make a long story short, for those who have not seen the summer blockbuster Inception (which I highly recommend you do), a totem is an object that separates reality from dream. The totem distinguishes reality from dream because it takes on different characteristics in a dream state. Therefore, if the owner of the totem knows their totem well enough, they should be able to distinguish dream from reality just by looking at it or holding it.
We've seen the different totems used by the characters in the movie, but how about some of the never before seen totems in the hockey world?
Not everyone is strong enough to distinguish between dream and reality though. For example, Brian Burke easily navigated his way through Darryl Sutter's dream and was able to successfully perform inception.
Unfortunately for Sutter, Burke accidentally did some damage while navigating through his mind. As a result Sutter has been taken advantage of by more people than Elisha Cuthbert has.
Personally, my totem is the Stanley Cup. When I see a Leaf holding the Stanley Cup then I know for sure that I'm dreaming.
But totems differ in size and characteristics from person to person.
For example, Eklund's totem is Bob Mackenzie's twitter. When Eklund receives confirmation on a trade or signing that Bob Mackenzie has not already tweeted about, then he knows for sure that he's in a dream state.
Bruce Boudreau has an interesting one. It's his lunch box. Bruce Boudreau knows that his lunch box must contain at least ten thousand calories. Anything less and he knows for sure that he's dreaming.
Chris Neil's totem is his mailbox. When Neil checks his mailbox and there isn't a harassment letter from a creditor, then he knows he's dreaming.
Carey Price's totem is a light bulb. He keeps it with him at all times. When the light is flashing red, he can breathe a sigh of relief...he's in reality.
Adam Burish actually had a pretty cool totem, but Chris Pronger stole it.
Patrice Bergeron decided that he didn't need a totem, brushing off the concept as a sham. While he still supports that notion, we all know that he's one hit away from a lifetime in Limbo.
Lou Lamoriello recently tried to purchase a new totem, similar to ones his fellow general managers have already purchased. However, Gary Bettman rejected the sale.
Ryan Miller's totem is actually really cool. When he's in a dream, his Olympic medal turns from silver to gold.
Pavel Datsyuk has a really good one. It's something that only he knows the feel and weight of, the Frank J. Selke Trophy.
Not everyone wants to distinguish between dreams and reality though. Take fellow TCL blogger, Andy Veilleux for example. Veilleux has come to accept his dreams as his reality. Veilleux knows that only in his dreams can the Senators and their group of forwards with Peter Regin on the top line manage to beat the Leafs. Some people prefer to remain in a dream state because frankly, would you want to go back to a reality of Pascal Leclaire in goal and Peter Regin on your top line? I didn't think so.
Checking Out,
Patrick Storto
http://twitter.com/PatStorto