Thank You Notes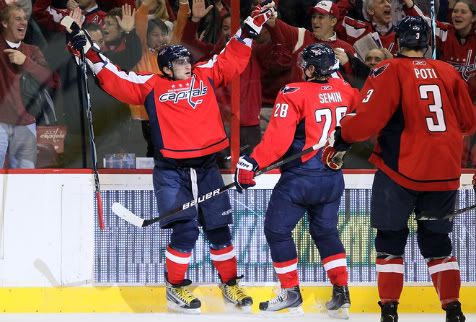 It's the end of the week, which means it's time for me to hand out another batch of thank you's. This week was harder than usual, but I still found it in myself to give out some thanks, even if they're undeserved.
So here we go:
Thank You...Brian Burke for trading away the Leafs' first round pick this year so that that the Leafs annual late season surge would actually be in the best interest of the team.
Thank You...Bruce Boudreau for clearing up the confusion among fans of whether or not Ovechkin or the boards was to blame for Brian Campbell's injury.
Thank You...Vesa Toskala, for finally realizing that your save percentage should be higher than your goals against average.
Thank You....2 Cents, if you left, Pierre McGuire would be out of a job and Patrick Kane would be livid.
Thank You...Paul Holmgren for another chapter of the Flyers' goaltending woes. I've been reading this book for a decade now and I just can't seem to put it down.
Thank You...Eklund for nixing five more Leafs' trading partners for Kaberle with your five draft day possibilities blog.
Thank You...Alex Ovechkin for your contribution of more than $200,000 this past week into the Players' Emergency Assistance Fund. Chris Chelios can now retire.
Thank You...Martin Biron for your patience as the Islanders' back-up this season. You should be named GM anytime now.
Thank You...Colin Campbell for your suspensions these past couple of weeks, but I really think you should have thrown the book at those boards.
And finally,
Thank You...Phoenix Coyotes for selling out your game against the Blackhawks this weekend. Your tactic was impressive, now you just have to figure out what to tell the fans when they're sitting in their seats expecting an Alice Cooper concert.
Patrick Storto
- Follow me on twitter: http://twitter.com/PatStorto