Weekly Thank You Notes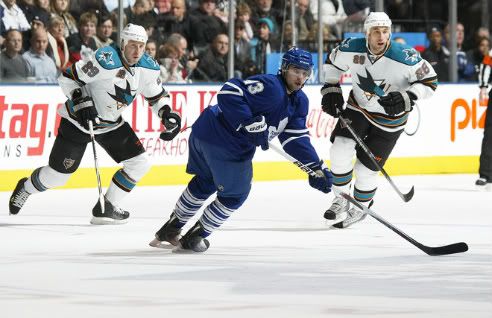 Alright, I'm going to be completely honest, this is an idea I completely stole from Jimmy Fallon. Every Friday on Late Night With Jimmy Fallon, Fallon has a segment where he writes some pretty funny thank you notes to various people and objects. Well I thought we could have some fun by ripping it off and turning it into a hockey blog.
So without further a due, I'd like to say,
Thank You...Bob Gainey, for letting the people know that you were leaving at a time you thought was too early, rather than too late.
Thank You...Vesa Toskala, for your parting shots against the Leafs. I guess if you can't stop them you might as well fire them.
Thank You...Bad seafood, for getting Nazem Kadri into the Leafs' lineup.
Thank You...Canadian Olympic Committee, for keeping Canadians guessing on who would light the Olympic flame. No one would have guessed Wayne Gretzky.
Thank You...Eklund, for stamping your (e5) on trades that have already been made official by TSN.
Thank You...Pierre Gauthier, for the loot bags you gave out at your welcome party, which included 2nd Round Picks for all.
Thank You....NHL Teams, for taking forever to put your injured players on the IR, while fantasy owners await.
Thank You...Brian Burke, for ruining the trade deadline.
Thank You...Jay Le...err...Ryan Getzlaf, for letting Jeff Carter think that his Olympic dream was actually coming true.
Thank You...Forsberg's foot, for getting him through the Opening Olympic Ceremonies.
Alright, there you have it. Leave me some feedback and even a few of your own and I'll post them up.
Pat Storto
http://twitter.com/PatStorto