Getting Their Phil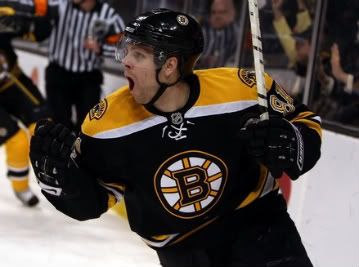 Well it has all been confirmed that Phil Kessel will join the Leafs line-up tomorrow night, of course pending medical clearance which is expected to happen tomorrow morning.
It seems quite early, which is a bit worrisome, since this is not something you want to rush. But Leafs fans should have faith in the doctors and if they say he's good to go then so be it. Leafs fans do however need to take their expectations down a few notches. Kessel can score goals, we've seen it, but shoulder surgery is something that takes a while to completely heal, and even when it does heal the mental restriction on what you can and cannot do lingers for quite some time. I'm writing from my own experiences with a shoulder injury that even after a year, from time to time I still feel its effects both physically and mentally.
With that said, Kessel is joining a group that is more fired up and confident than the group that started the season. No it hasn't translated into the win column, but the pieces are coming together and the team is working much harder. The Leafs will have multiple confidence boosts going into their game tomorrow night. For one, as already mentioned, Phil Kessel is joining the lineup. Second, Gustavsson is expected to play tomorrow's game and he seems to give the team more energy. Finally, Tomas Kaberle's 1st star of the week honours should provide the team with a huge confidence boost. Kaberle has amassed 17 points already this season and leads all defenders league-wide in that category.
With Tomas Kaberle on topic, that brings me to the next, less talked about topic at hand. At the beginning of the season Ron Wilson named Kaberle, Komisarek and Beauchemin the assistant captains of the team and said that he would make a decision at the beginning of November as to which one of them would be named team captain, or if he felt that none of them were deserving of the title, that the Leafs would go a second season without a captain. Now obviously neither of Komisarek or Beauchemin have done anything to warrant being named captain of the Leafs. But I feel that Kaberle on the other hand has stepped up and should be named captain. I understand the Leafs captaincy means a lot more than it does in other organizations, but from what I've seen, this team needs a designated leader in order to completely gel as a team. The Leafs right now look like a team with a whole bunch of different identities. Naming Kaberle captain will forge a new identity for this team, and it is a very underrated yet important step.
But I'm sure that Ron Wilson has a lot more to worry about that the Leafs' vacant captaincy. The Leafs are back home tomorrow night to host the Lightning who have also been struggling. And while the Leafs will get their man in Kessel, on the opposite end of the ice will be a young phenom who is statistically tearing it up this season. Stamkos is showing what a difference a year can make, and also why he was the unanimous top pick in the 2008 NHL entry draft. Stamkos already has 11 goals on the season, which is tied for second. Now with Ovechkin's injury, don't be surprised if you see Stamkos at the top of the leader board in goals scored by the end of November. Of course the Tampa Bay offense runs much deeper than Stamkos with the likes of Lecavalier, St. Louis, Tanguay, and even Ryan Malone, which means that the Leafs will surely have their hands full. The Leafs should expect to see Antero Niitymaki in net for the Lightning tomorrow night as Mike Smith played in the first of the Lightning's back to back games earlier today against the Flyers and was actually pulled after allowing 5 goals on just 18 shots.
Both of these teams need a win. The Leafs will need to work as hard as they have these last few games to prevail.
Enjoy the game!