Leafs Fined for Tampering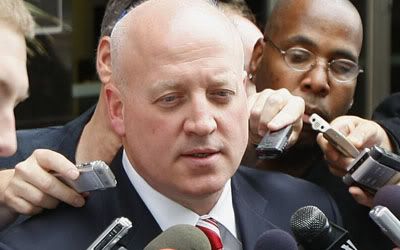 TSN is reporting that the Maple Leafs have been fined after the league completed its investigation into tampering allegations made by the Canucks dating back to before the July 1st beginning of free agency. Ron Wilson was heard on a radio show insinuating that the Leafs would sign the Sedins if they hit the open market. As a result, the Leafs will be forced to pay a fine.
The NHL has also stated that the second round of allegations by the Canucks towards the Leafs organization surrounding a segment that aired on LeafsTV that featured Brian Burke mentioning Canuck players in trade talks has been dismissed. The NHL has found no evidence of tampering in that case.
The Leafs are lucky to escape with only a fine with regards to Ron Wilson's comments regarding the Sedins. However, recent allegations against Brian Burke were laughable. Mike Gillis can now focus on his team rather than worry about what Brian Burke is doing.