#Pens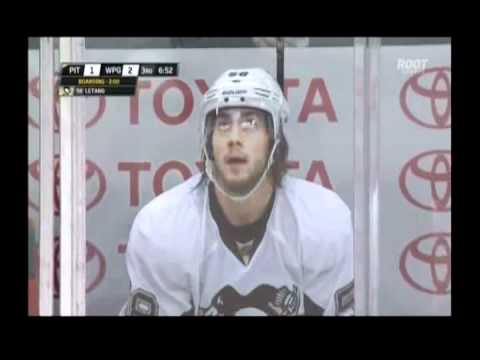 Kris Letang's boarding call on Burmistrov - YouTube
"At 13:08 of the third period, Kris Letang of the Pittsburgh Penguins hits Alexander Burmistrov of the Winnipeg Jets from behind, and was given at 2-minute p...
Letang commited to the hit before Burmistrov turned around. Imo no suspension
Seemed like Burmistrov slipped and thus the check looked worse than it was. Didn't look like he shoved him too hard.